Are you ready to look even more beautiful with smooth and glowing skin?
Our Smart Ipl Hair Remover Save You Time, Money and a lot of headaches all within the comfort of your home!. 
No more expensive laser sessions and painful waxing! Be ready for this summer with a more softer skin and less unwanted hair!
💎 Suitable for most areas of the body - Including underarms, legs, thighs, bikini line, face, neck, shoulders, and back.
💎 pain-free - Gentle on the skin
💎 your hairy friends will envy you.
💎 100% Guaranteed results or your money back. 
💎 Treat a full body in just 30 minutes.
💎 10+ year lifespan (300,000+ flashes).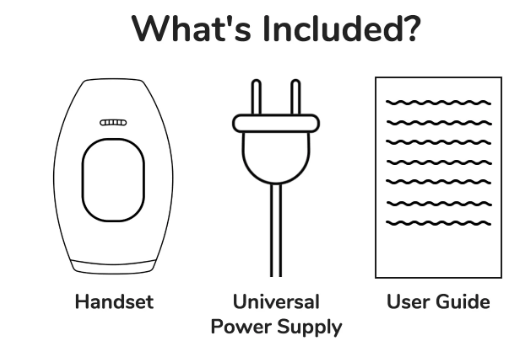 Very easy to use
Step #1 
Shave the area where the Golden Skin  IPL is going to be used.
Step #2 
Place it on a 90 degree angle and press the flash button.
AND THAT'S IT!
 We've currently helped over 300 beautiful women around the globe to get a skin that looks like a million dollars, and unfortunately stocks are depleting faster than we expected.
To avoid re-stocking delays, you should act fast and click the "add to cart" button so your ipl hair removal will be saved with us so you will get your skin smooth and pretty as fast as possible.
How its work?
The hair remover uses laser technology that emits rapid light pulses. The pulses work under the skin's surface to target hairs at the root to inhibit their growth.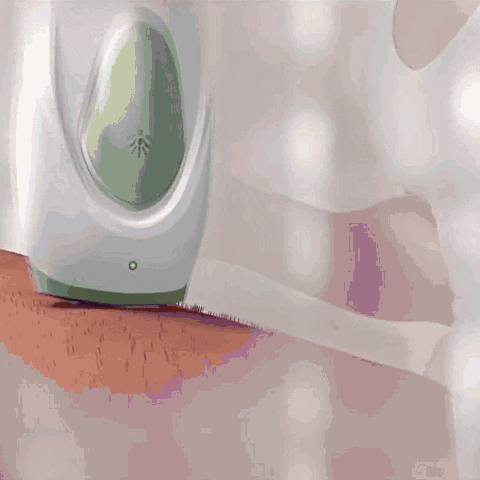 How often do I need to use it?
We recommend using your handset once a week for the first 12 weeks. After this period use your handset once a month, for 3 months or until satisfied. To maintain hairless smooth skin, use your handset once every 2 to 3 months, or as needed.
Which areas of my body can I use this on?
You can use your handset on your entire body, including your face (just be sure to not get too close to your eyes).
How long does a treatment take?
The time can vary depending on the area of the body that is treated. A full leg can take up to 5 minutes and one armpit can take 2 minutes. A full-body treatment  takes about 30 minutes. 
How much time will take to see results?
You will see visible results after the first session and up to 75% hair reduction in just 4 treatments. Safely removes up to 95% of the hair in under 4 months, with one maintenance treatment required every 4-8 weeks.